Like many others, Alice is a big fan of the 11/11 shopping extravaganza. Every year she spends two weeks doing research and throws away at least half of her income down the rabbit hole. But instead of paying for happiness, Alice pays for crap.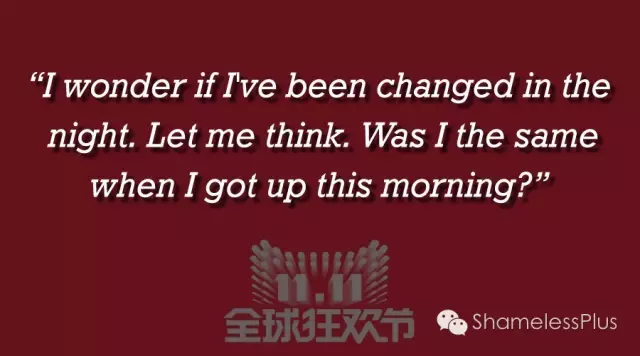 They say the joy of online shopping ends when you open the delivery box. Alice knows that. But somehow every year she still ends up with some poorly made clothes, lipstick she never uses, and a pair of heels that's impossible to match. This year, she wants a change.
Alice has made a promise to herself. She will stop buying shitty knockoffs, plastic jewelry, or poisonous snacks. Instead, she wants something decent, something that makes her feel like a put together woman, even if it costs her a fortune.
"You are crap because you buy crap."
Earlier this year, Alice had seen this statement written on a fashion blog, and it had shocked her. "If I hadn't spent so much on crap in the past, I could have had a GUCCI bag by now!" She thought.
"I am a working woman. I should indulge myself," says Alice to herself. "Maybe not GUCCI this year, but definitely something nice." She gets excited about the idea.
Opening up her browser, Alice quickly gets to the 11/11 page. She immediately identifies a few chic bags with an affordable price tag. However, it turns out that they are just knockoffs from some Guangdong factories. She forces herself to close the page.
But there is no time to moan. The clock is ticking and with every passing second, girls like her are getting nice handbags. Alice can't be left behind. She remembers a fashion blogger on WeChat recently posted an article about handbags, so she decides to follow her opinion.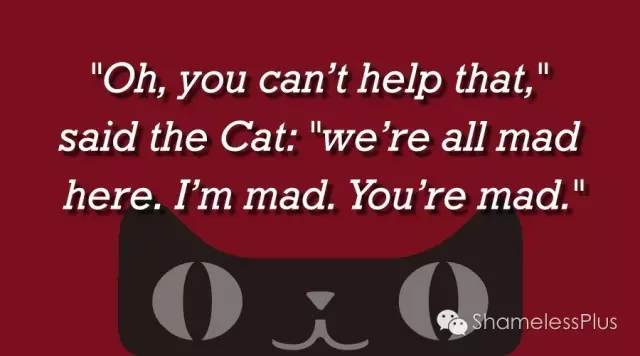 Alice quickly pulls up the article, "The Five IT Bags You Gotta Have in 2016". The headline has her immediately. She searches the brand on Taobao. Luckily there's a pre-sale on their Tmall store! She immediately pays the deposit for the top seller without even taking a good look at the bag.
"The fashion blogger said the bag is good, how could it not be?" She thinks. "RMB 2980 may be a lot, but it typically goes for 6980. What a sweet deal!"
Alice feels satisfied. She can see herself carrying her new bag to work. But she can't let this thought drag her too far. It's already midnight. She needs to go to bed because it's good for her skin. She read it in a magazine.
__
It's been a week since 11/11, and Alice walks into the office as usual. Far from her desk she sees a delivery box. "My handbag!" She screams in her head, running over to her desk.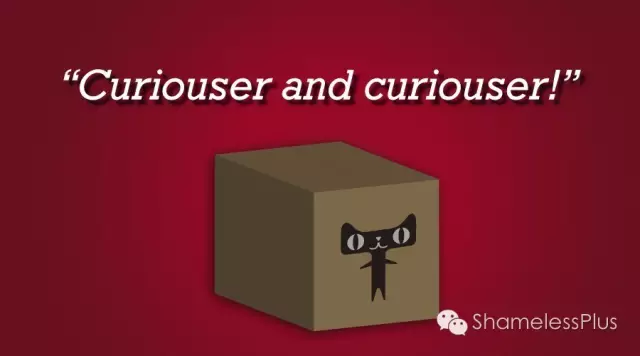 "What did you buy?"  Emma asks, taking her seat next to Alice.
"Oh nothing expensive!" Alice replies. "You?" She can't help noticing a big box next to Emma's chair.
"Nothing really. I just bought mainly tampons. As for that, I don't even feel like opening it." Emma says. "Oh look at you! A nice handbag! I remember some blogger wrote about it a while ago!"
"Haha it's no big deal," Alice says, unable to hold back her smile. "I want to see yours. Open it up!"
"Fine. But I promise it's nothing exciting," Emma says as she cuts through the tape.
It's a brand new bag from GUCCI Fall/Winter 2016, well packaged in a nice black and white box. There's a note inside too. It's a gift from Emma's boyfriend.
"Oh my god, he's so sweet! How did he know I wanted this?" Emma screams out loud.
Alice don't know what to say. She can't remove her eyes from the nice GUCCI package. Her cardboard box is ripped into pieces on the floor, looking quite pathetic by comparison. She's as sad as she is confused. Why would she ever spend 2000 kuai just to embarrass herself?
"Having a good job isn't as good as marrying a good husband."
Alice remembers reading that from a magazine, too. "I guess they're right. I should read more books like that," she says to herself.
_____
Thanks for reading!
If you like our POV series,
be sure to comment and let me know!